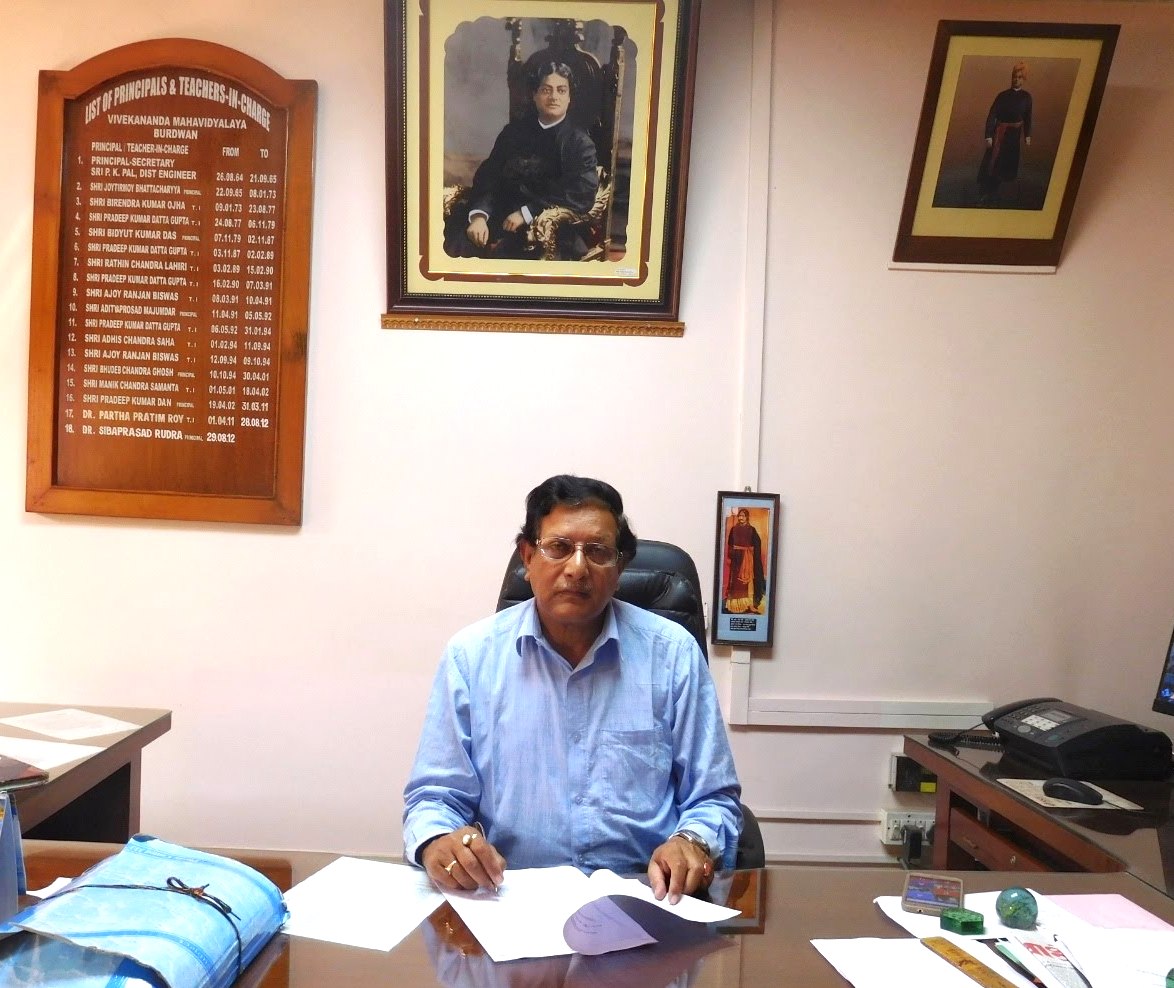 We all are proud that our college is named after Swami Vivekananda about whom Rabindranath Tagore said "Everything is positive and nothing is negative". Mr. Prafulla Chandra Sen, the then Chief Minister of West Bengal, laid the foundation stone for the proposed Vivekananda Mahavidyalaya at the spot on 8th March 1964, and on 23rd March of the same year, a provisional committee was formed with the District Magistrate Mr. K.P.S. Menon as President, Dr.Sailendranath Mukhopadhyay, the renowned physician, as the Vice President and Chief Engineer of Burdwan Zilla Parishad Mr. Prafulla Kr. Paul as Secretary. On 26th August 1964, the college was inaugurated formally as a Govt. Sponsored college.
The college firmly believes that the excellence of institutions of higher education is a function of many aspects of which self-evaluation and self-improvement are important. It is one of the premier institutions in West Bengal and has gradually occupied a glorious position in the field of higher education in West Bengal through its very successful students placed in responsible positions in society in various fields of activity today.
The mission of our institution is to provide quality education in maintaining a healthy and disciplined academic atmosphere. The college continues to sustain and develop a community that is national in outlook, and faithful to their particular culture and faith.
The college has a dedicated and sincere faculty for whom the academic interest of the students is of utmost importance and can boast of consistently excellent results in the University examination. By the end of their college life students are equipped with inner strength and confidence to face society in general and the world of higher learning in particular, to become a complete man or woman.
My heartiest congratulation goes to the Hon'ble members of the Governing Body, the teachers, the non-teaching staff, the students, their guardians, and all corners of the society for maintaining an ideal and peaceful academic atmosphere in the institution. I welcome all to the corridors of Vivekananda Mahavidyalaya.
Dr. Sibaprasad Rudra
Principal
PRINCIPAL SIR'S PROFILE: